Production and transport
MANUAL LINE
It is equipped with two glass melting tanks for melting lighting glass. The total output is 5 tons of molten glass. There are also devices for cutting and embedding edges of the moulded articles. It also has machines for surface treatment, including blasting for dulling the surface. Production on the line is done the traditional manner, by free hand forming at semi-automatic posts and presses.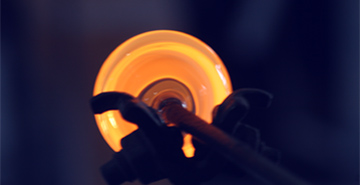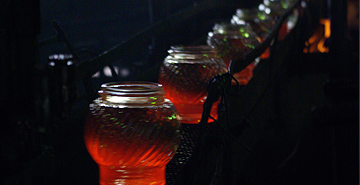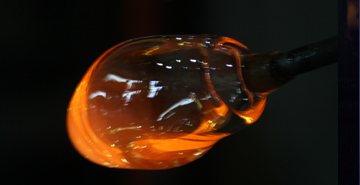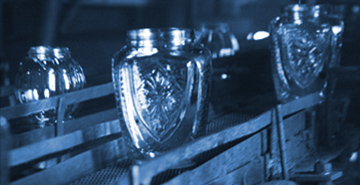 AUTOMATIC LINE
It has a tank with deep flow and a capacity of 60 tons of molten glass. By the tank four glass automatons type AF8 are installed. On this line memorial candles, lampshades and jars are produced.
The glass-works is prepared for individual orders. All the products are packed on euro pallets with dimensions of 1200x800, protected with heat-shrink film in the modern device from MSK. Some products are packed in cardboard boxes.
We have our own logistics and transport facility.
The glass-works has its own storage facilities. It has both indoor warehouses and shelters located on the premises. Stored goods can be at any moment delivered to the customer. The glass-works fulfils orders both at home and abroad. It has its own transport, but also works with other carriers. The minimum order is 18 pallets, the maximum is 33 pallets.